"On the occasion of my 60th birthday with a tree planting campaign in the Schubert Park in Gars/Kamp, I wore my current favorite Fabrari piece and the T-shirt was extremely popular! Of course, I told everyone where I got the beautiful shirt from. Please keep it up!"
Sabine Moser
Children's book author
"I've been able to call a donkey skirt my own for a few weeks now and I just want to tell you that it's the most beautiful piece of clothing I've ever owned (ok, except maybe my wedding dress). Thanks for this special fashion!"
"I already have quite a few skirts and tops from her collection. Every single piece is a favorite of mine."
Silvia S.
"Been wearing this shirt for years and always get admired."
"Have a great pleasure …. it causes a stir in our Casa! =)"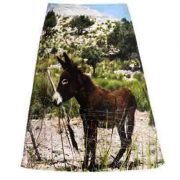 "Wow – I got stuck on your page – it's incredible what you've done there. Huge congratulations from me. And a really great project, very, very special."
Hans Peter M.
"Hello, I'm "in love".. rock-like…"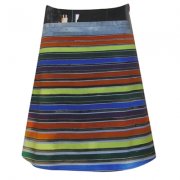 "I got this beautiful skirt for my birthday (it's now the 9th piece from your collection that I own)"
Lydia E.
Skirt "It's autumn"
"I want to give you a huge compliment. Your fashion is really THE eye-catcher! The looks of the passers-by were sensational. It felt like everyone stared at the skirt, whispered something to their companion, or at least looked twice. Super Cool!"
"Two years ago I bought one of your Colosseum T-shirts in a Viennese shop, which I still love to wear."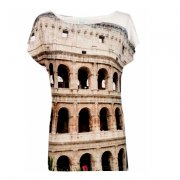 Christine M., University of Chicago
Kolloseum-Shirt
"My employees were so enthusiastic about my dress that they asked for work clothes from Fabrari for the reception for the coming year."
Michaela Reitterer
Hoteliére Boutiquehotel Stadthalle & ÖHV Präsidentin
"I feel joyful, grounded, beautiful and just comfortable when I wear a fabrari garment."
Susanne Soukup
Psychotherapist
"Tasted the lavender shirt, tried it on and found a new home for it right away. I bought it :). The material is very comfortable to wear. I enjoy it very much."